Self Hosted
Finally, my first post! I've been thinking about self-hosting for a long time so I'm quite glad.
The website is built on Jekyll so I thought having to write essays in code would be a bad experience. On the contrary, it's fantastic - because it's nostalgic. I'm getting my words out and writing code at the same time. Very wholesome.
On the flip side, uploading an image is not the easiest experience. I have to manually upload the file to a folder and link to it. I'm enjoying it for now because it's new, but I wonder how long until I try to find something that helps.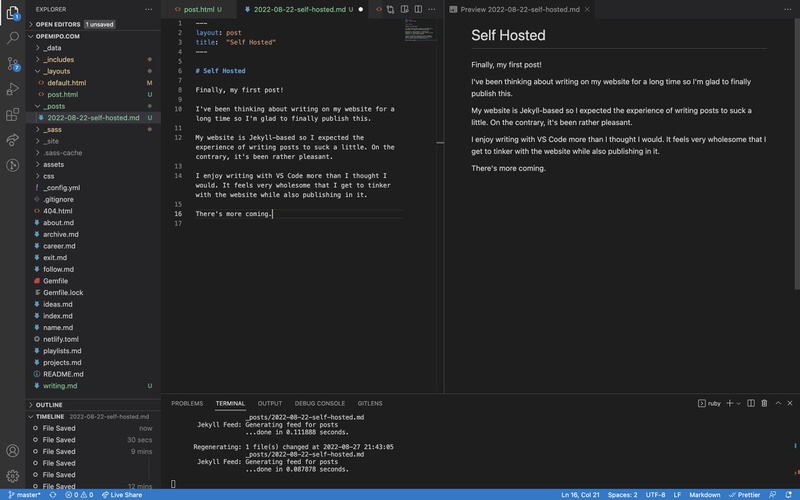 I recently started working on an updated version of the website (7.1). I prioritised adding a blog so I can document updates as I go. Feels like the right place to do it. So far, I've improved the site's typography and layout.
My next focus is the Projects page - I want to add more detail about the process and outcomes of each one. I also want to add a few sorting filters. I'll write when it's done.
Eventually, I also want to add more flair to the blog: better typography, SEO, categorisation, RSS, comments, etc. I'm a big fan of Emmanuel's website and I'm looking forward to trying out some of his architecture.